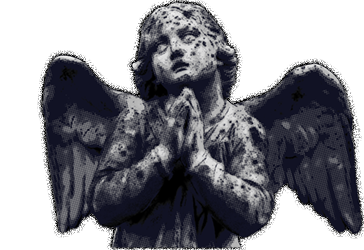 Congregation Membership
Thank you for your interest in becoming a congregate of the Nevada congregation of The Satanic Temple (TST). Please read the information below to discover the best path forward to gaining congregation membership.
What are the benefits of joining your Congregation?

You would be part of a community of like-minded individuals in which we join together through events, good works campaigns, socials, book clubs, rituals, and other various things. You would also be invited to all of our private events which are meant for congregation members only. These events are not made public and are instead just shared with our members. The nature of these events can be personal and possibly feature adult-only content and as such are limited to members only.

Additionally members have access to exclusive discord channels and other various messaging platforms. We take privacy very seriously and many of the benefits of joining the congregation cannot be revealed until membership has been completed. Simply put, becoming part of the congregation gives you access to the congregation.
What is expected of members?

We expect members to help grow our Congregation as well as support and further The Satanic Temple's causes. This can be done by joining our public events, contributing to meetings, assist in building educational programs, help with TSTNV projects, and overall maintain a rapport with their community. We do expect a level of drive and follow-through on your part.

Beyond engagement and time we also uphold a code of conduct that every member is required to sign and acknowledge. We expect professionalism, common courtesy, and respect to those around you. We expect our members to approach situations with the assumption of Good Faith.
Assumption of Good Faith?

Always speak from experience, speak for yourself, and actively listen to each other. When someone makes a point and you find yourself feeling a certain way first look inward to determine if your perspective is correct before you assume it is. Repeat what you heard, summarize, and ask clarifying questions like "did you mean X" or "what makes you say that" to get more information. Encourage yourself and others to maintain a positive attitude, honor the work of others, avoid blind defensiveness, be open to legitimate critique, and challenge oppressive behaviors in ways that help people grow rather than retreat or grow cold to reason.

We want to "call each other in" rather than "call each other out" — in other words, if you are challenging someone's ideas or behavior, do it respectfully. If you are being challenged receive it respectfully. Remember; mistakes will be made but how you choose to represent yourself in that moment, and your actions moving forward, is what truly defines you.
Zero-tolerance for racism, bigotry, misogyny, transphobia, etc.

This is an inclusive group for all people who agree with our Tenets and mission. Harassment is antithetical to our Tenets and will not be tolerated. The safety of our membership is absolutely paramount. This is not the group for you if you cannot abide by and respect this common sense structure and level of decency. We are a family and this is a safe space. We are highly protective of our members and/or their loved ones. No one should be vilified simply for existing and we cannot stress how seriously we take the safety of our congregation.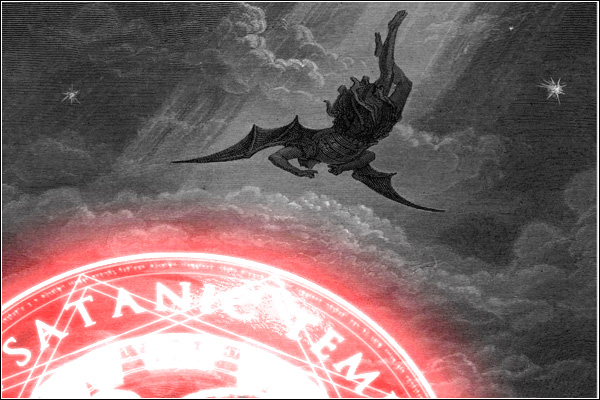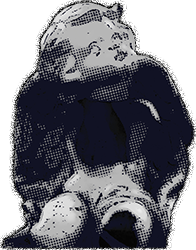 Common Questions & Answers
While not a complete list, the collection provided below should provide some clarity into the more commonly asked questions and answers that The Satanic Temple Nevada routinely receives and answers from interested parties.
I am a self-identified Satanist and live in Nevada. Am I am member of TSTNV?
No.
I signed up for a membership on The Satanic Temple's website and live in Nevada. Am I a member?
No. Membership with any Congregation is separate and distinct from membership with The Satanic Temple international organization.

However, we do recommend our member's join nationally in addition to maintaining local membership.
I was a member of another congregation and moved. I now live in Nevada. Am I a member?
No. Membership with any Congregation is separate and distinct from membership with other Congregations. However please mention this if you decide to apply for membership status with TSTNV as this will most likely expedite your request!
I'm in the Facebook group and/or Discord and live in Nevada. Am I a member?
No. The spaces above are allowed for members and allies. While there might be private areas within the confines of those platforms that are limited to members only, overall access to those spaces are considered public. Because of this entry and acceptance into those spaces does not grant automatic congregation membership.
How much will it cost to join?
Annual dues are not required or permitted, but donations are welcome and encouraged. However, time is the most valuable donation of all.
Are there any specific requirements to join?
▸ Be a current resident of Nevada
▸ Be a legal adult (18+)
▸ Supports our mission and lives by the Seven Tenets of TST
▸ Wishes to contribute towards the growth of The Satanic Temple
▸ Rejects all pseudoscientific and supernatural beliefs (Ex: ghosts)
▸ Is not anti-Christian (We seek pluralism)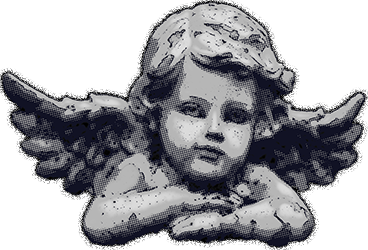 Request Membership
I have read everything and believe I qualify. How do I join?

Applicants that meet the minimum eligibility requirements, as listed above, shall complete the Congregation Member Request Form as a formal sign of interest. All membership requests are reviewed on a case-by-case basis and clarification may be requested to determine ultimate eligibility. In some cases a background check *may* be required and the costs will be incurred by the potential applicant.
I have submitted a member request. What should I expect now?

Each request will be assessed, considered, and answered by the Congregation within a two (2) week period from the date that the request was submitted. An acknowledgement of consideration or reason for denunciation will be supplied to the applicant. All decisions are final and disapprobation will not produce further mediation from TSTNV.
I received a follow-up response indicating conditions were
favorable

Applicants that receive a favorable decision will be considered a probationary member of TSTNV. These individuals will be contacted with all the steps necessary to complete their Satanic onboarding and become a full member of TSTNV. Probationary members have the right to a timely probation period that shall not exceed six (6) months. Additionally probationary members do not hold a voting position, nor do they have access to private events. However, all public events and spaces will be available.

The probationary period itself is self-guided, and once the probationary member is satisfied they have met the supplied membership requirements within the six (6) month probationary period they may reach out to leadership to request recognition as an official and full-status member of TSTNV.

If the probationary member does not complete the requirements within that time period, whether purposeful or otherwise, the probationary member's status will be formally dissolved with TSTNV and reason(s) supplied to the individual. The individual would then fall into the next category explained below.
I received a follow-up response indicating conditions were
not favorable

Applicants that receive a denial for membership can re-apply for TSTNV membership consideration after a period of at least six (6) months from the initial repudiation should they believe personal development will result in a favorable decision at a later date. We champion growth and believe everyone can change for the better. Hail!